Aurora Gate Repairs & Installation Services in Lakewood
Aurora has been repairing electronic and automatic gates in Lakewood for a very long time. In our experience, most electronic gates fail because either they are not maintained, or their maintenance isn't adequate. That's why we always recommend that home or business owners with Automatic Gates call us for an annual inspection. That way, there are no unexpected surprises.
Top-Shelf Automated Gate Repair Professionals
Repairing an automated gate is a lot more complicated than it looks. Automatic gates have several dozen moving parts, the most important of which are concealed. As professionals, our job is to find the root cause of the issue and fix that so that you don't experience the same problem anytime soon. Furthermore, we back all work with a warranty.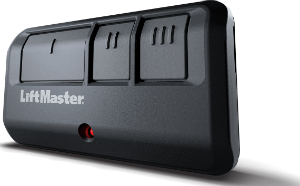 Electric Gate Service & Repairs Just One Call Away
Our electric gate repair service is just a call away. Our team is also ready to be sent to your home on short notice if it is an emergency. However, you can also call us to Book An Appointment. Either way, we make sure to always arrive on time and help by fixing any problem you are facing. Our transparent pricing means that there are no hidden charges or costs associated with hiring us to troubleshoot and fix your electronic gate.
Leading Automated Gate Replacement & Installation Experts
We have installed many dozens of electronic gates across Lakewood. That's why we are confident that whether you are just replacing the existing gate with a newer one or require us to install a cutting edge gate, we can handle it. Furthermore, you can be assured that the warranty will stay intact when we install your electronic gate.
Gate Maintenance & Safety Technicians
Maintenance and a safety audit are the keys to your gate performing reliably. That's why we strongly advise that homeowners get annual maintenance. If you need thorough maintenance that's backed by a warranty call us today and we'll be more than happy to help you.