Residential Locksmith
Whether you have been locked out of the house, need a duplicate key, or the apartment rekeyed or anything else that's lock-related, look no further than us. We are amongst the most seasoned locksmiths with years of experience working on all types of locks. So, when you need a professional that can be trusted, look no further than us.
A Leading Residential Locksmith Services
Many homeowners need a residential locksmith to ensure that their homes are secure. Regardless of the size or type of home, our team can help secure it and suggest the right kinds of locks for added security. Not only that but we can install and fix all types of locks. All you need is to call us and then allow our professionals to handle the rest.
We Can Help with Home Lockout
Getting locked out of your home can be frustrating. That can especially be irritating when it is in the middle of the night, and you need to rest. Fortunately, we can help you. Call our team and we will arrive at your doorstep in no time ready to open and fix your locks.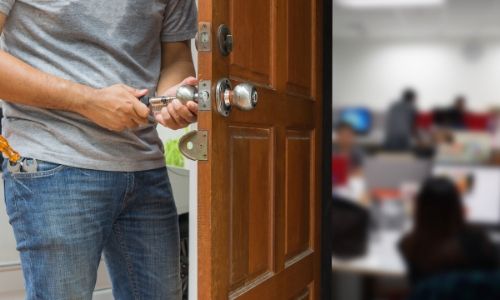 We Change Locks in Minutes
Whether you have lost the keys, or need something more secure, we can change the locks for you. We can also bring the locks you want on our own. As leading residential locksmiths, we only use the best quality locks so you can be assured of security.
We Will Rekey Locks
If the locks are in good condition, rekeying them can improve security. It can also help you use just one key to open all locks. Regardless of why you need to rekey, our team can handle it within minutes. Call us today to find out more.