Aurora Gate Repairs & Installation Services in Centennial
Most people will only call up a repair company if their automated gate fails to open. That's the wrong approach. Automated gates, like all things mechanical, require regular maintenance and preemptive repairs to ensure reliability. Fortunately, Aurora Gate Repairs and Installation in Centennial can help you. Call us today to schedule your gate's maintenance.
The Automated Gate Repair Company You Can Trust
We have been providing automated gate repair for many years. During this time, we've earned a reputation for being trustworthy and always on time. That's why even if you have never used our service in Centennial, you can trust us to deliver on our commitment of time and quality. You can also trust us to provide you with 100% transparent pricing with no hidden charges.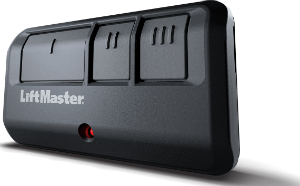 Electric Gate Service & Repairs By a Leading Company
Repairing an electric gate requires experience and the right tools. At Aurora, we don't skimp on tools or experience. Every one of our professionals is the best in the business so you can be assured of excellent quality work from the time you call us to when they leave. That's a commitment that only we can offer.
Certified Automated Gate Replacement & Installation Services
Our automated gate replacement and installation experts are fully certified and insured. We have installed dozens of gates of all types, which is why you can be sure that your gate and home's security is in good hands. Furthermore, we work swiftly so that our team is out of your hair in no time.
Thorough and In-depth Gate Maintenance & Safety Audits
Maintenance and a safety audit go hand in hand. A safety audit ensures that your automated gate is safe to use, and maintenance ensures that it is reliable. That way, it will not suddenly fail when you least expect it to. If we see something that needs to be preemptively replaced or fixed, we'll let you know before doing it.