Automotive Locksmith
A lot can go wrong with your vehicle's locks. We've over the years, been dealing with everything from lost keys to keys that are broken inside the lock, stuck locks and even locks that had become rusty from the inside. Regardless of your problem, we are here to help you in the best possible way.
Why Choose Our Automotive Locksmith Services?
Well, for starters, you should choose our locksmith services because we are reliable. Unlike other services, our locksmiths are certified and have worked on automotive locks of all types. Not only can we help you but in a way that does not damage your vehicle. Plus, our service comes backed with a satisfaction guarantee. So, we are very sure that you'll be more than satisfied with our service.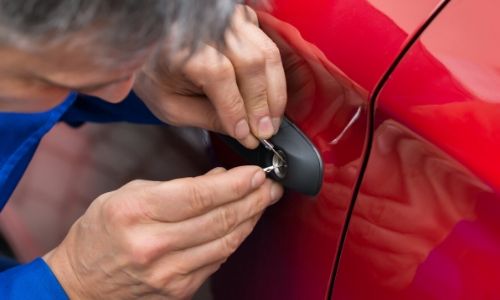 We Can Help with Auto Lockouts
Getting locked out of your vehicle isn't a pleasant experience. Not to mention that you want to get in right away. That's where our team of seasoned locksmiths can help you right away. They will arrive at your location within minutes of your call with everything needed to get you back in and on your way.
Car Key Replacement
Lost your car key? Need a duplicate, maybe? We can help you. We can replace your car key within a couple of minutes. All we need is to take a look at your car's lock to get started.
Rekey Car Locks within Minutes
Trust us to save you time and money with our rekeying service. We can rekey your locks within a couple of minutes, all the while ensuring that your locks remain secure. You will also be furnished with a fresh set of keys for all the locks we rekeyed.