Aurora Gate Repairs & Installation Services in Englewood
When it comes to automated and electronic gates, nobody understands it better than we do. We have been repairing and Installing Automated Gates for over a decade. During this time, we've also repaired dozens of various size and type of gates. So, you can be assured that by hiring us, you are getting the best-automated gate repair service in Englewood.
Leading Automated Gate Repair Service
We are the leaders in the gate repair industry, especially in Englewood. One big reason is that we only hire and have the very best professionals that money can buy. Our technicians are capable of fixing many if not most issues competently. That's why Aurora has no problem backing the work we do with a warranty. That said if an issue can't be fixed and something needs to be replaced, we are upfront with clients beforehand.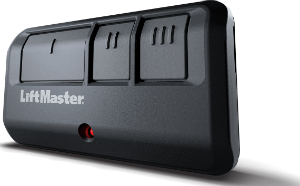 Qualified Electric Gate Service & Repairs Pros
Not only are we qualified and certified but are also fully insured. That means we are ready and equipped to take on any type of gate repair at short notice. It also means that legally, any damage caused by us by mistake or by accident is covered by our insurance. So, there is no liability on your part when hiring us.
Fully Automated Gate Replacement & Installation Service
At times getting a new automated gate installed or the existing one replaced may be the only solution to a chronic issue. Also, installing a new gate could be an excellent security feature if it is done right. Fortunately, we make sure that your gate is installed like it should to ensure maximum security.
The Best Gate Maintenance & Safety Inspection
Our professional gate maintenance and safety inspection helps to extend the service life of your gate exponentially. We strongly recommend getting your gate maintained each year professionally, in addition to a thorough safety inspection by our team.