Aurora Gate Repairs & Installation Services in Denver
We have been providing quality Gate Repairs And Installation in Denver for over a decade. Ours is one of the most reputed services that comes highly recommended by dozens of home and business owners across the city. That's why we are often the company of choice when it comes to maintenance, inspection, and repairs of all types.
Professional Automated Gate Repair Company
Automated gates are built to last. If you have a high-quality gate, the chances that it needs to be repaired anytime soon are low. However, repairs may take a backseat only if your gates are professionally maintained. If they are not maintained, each year without maintenance means that they are increasingly unreliable. That can lead to a sudden failure requiring that you call us to fix the issue ASAP.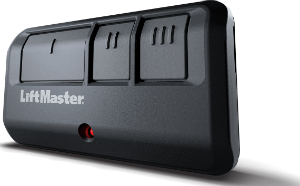 Electric Gate Service & Repairs Backed by a Warranty
At Aurora, we have a tradition of backing all the work we do with a warranty. A warranty does not only give people the confidence that we are delivering a top-quality service but also that they can trust us. However, the warranty continues to extend to both new and existing clients across Denver. So, if you have never used our services below, now you have a risk-free way of giving us a shot.
Automated Gate Replacement & Installation Company
Whether you have the latest automated gates or need the existing one replaced, we can help you. Replacing a gate is often a complex job that requires a lot of time. However, our service can replace most gates in a short time using the latest tools, coupled with our experience.
Premium Grade Gate Maintenance & Safety Service
As mentioned above, the best way to make sure that your gate is reliable is to hire a professional team like ours to perform a safety inspection and run maintenance procedures. You can call us at any time to schedule your annual maintenance. We will then run through a checklist of items to make sure that your gate is fit to run for the next 12 months.