Commercial Locksmith
Business owners across the state trust us to be their locksmith of choice for an array of reasons. However, the most significant reason why we are the service of choice is that our service is credible, with loads of positive reviews we also are sensibly priced. So, as a business owner, you get the best service for the money.
We Offer a Myriad Commercial Locksmith Services
Ours is one of the most versatile and diverse locksmith services in the area. We offer everything from rekeying services, to lock installation and unlocking services. So, whether you are a shop or office owner, we can assure your safety and security via our locksmith services.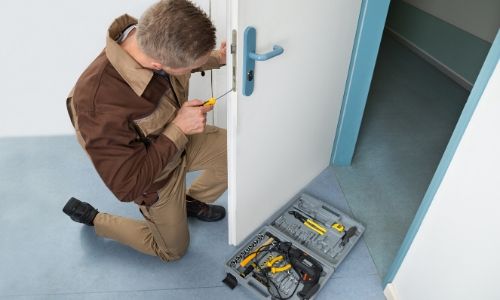 Don't Fret Office & Storage Lockouts
If you've been locked out of your office or a storage unit, all you need is to call us. Our locksmiths can handle just about every type of lock so you can be confident that we will be able to get you in. Not only will we get you in but with no damage to your property.
We Can Change Locks for Your Security
Sometimes the only way to protect your business is to change the locks. When you've decided to do that, it is also essential to consider that the locks need to be properly installed or they too can be broken into. That's why when you need the locks changed, look no further than us.
We Will Rekey Locks in No Time
Rekeying your locks can have a multitude of benefits, which includes being able to use a single key to access all areas of your shop or office. However, rekeying can end up being a security vulnerability if it isn't done professionally. As seasoned locksmiths, you can expect us to deliver the best rekeying service that ensures your security.